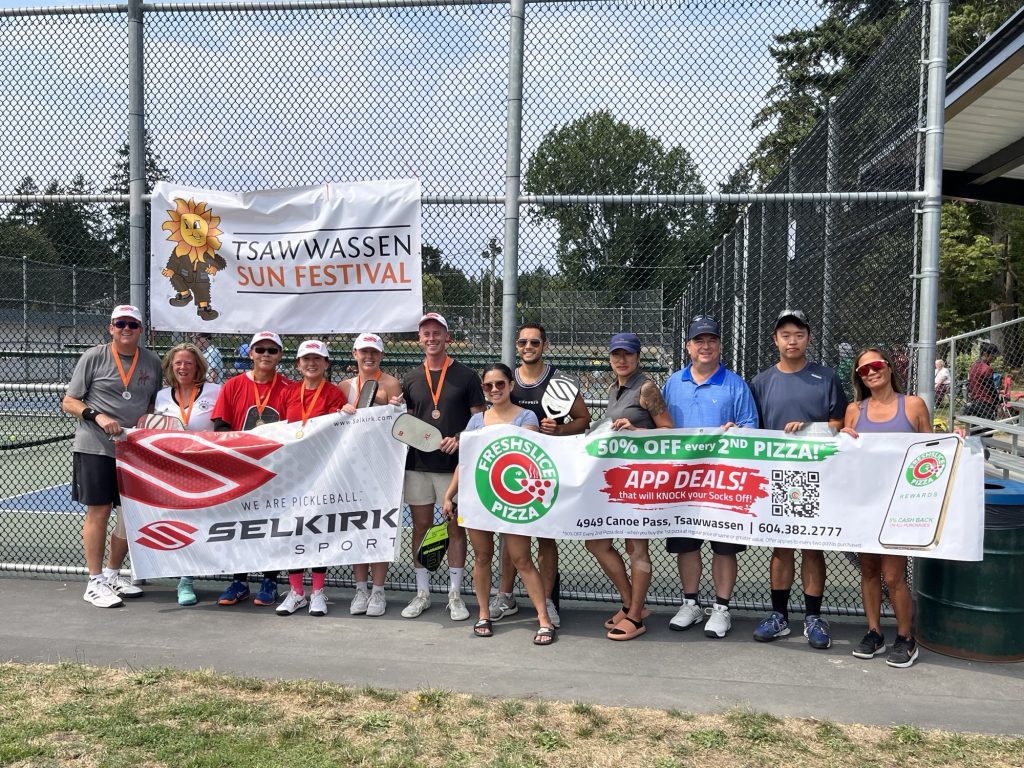 Hey there, pizza lovers and festival enthusiasts! 🍕🎉
We're still riding the waves of excitement from the Tsawwassen Sun Festival held from August 5-7, and we have a massive shout-out to make. Freshslice at 4949 Canoe Pass Way in Tsawwassen was absolutely thrilled to be a part of this fantastic event, and we want to express our heartfelt gratitude to everyone who made it special.
First and foremost, we'd like to extend our sincere appreciation to the festival organizers for putting together such a fantastic celebration of community spirit. The Tsawwassen Sun Festival was a true highlight of the summer, filled with fun, laughter, and memorable moments for all ages.
But what made our experience at the festival truly special was the opportunity to give back to the community that has supported us throughout the years. We are proud to have sponsored the Tsawwassen Sun Festival this year and contributed to its success.
Now, let's give a resounding round of applause to Rex and Anna – your unwavering dedication and hard work made this sponsorship possible. Your passion for bringing joy to the Tsawwassen community shines through, and we couldn't have asked for better partners in this endeavor.
Of course, we can't forget our incredible team at the Tsawwassen location. You guys rock! Your energy, enthusiasm, and commitment to serving the best pizza in town made the festival unforgettable. And speaking of pizza…
🍕🙌 We served FREE pizzas to tournament players and event volunteers! 🍕🙌
It was our way of saying thank you for all that you do for Tsawwassen. Whether you were competing in a sports tournament, volunteering your time, or just enjoying the festivities, we hope our delicious pizzas brought smiles to your faces.
As a token of our appreciation, we've put together a photo album to capture some of the fun and excitement from the Tsawwassen Sun Festival. Swipe through these snapshots to relive the joyous moments and the mouthwatering pizzas that fueled the festivities. 📸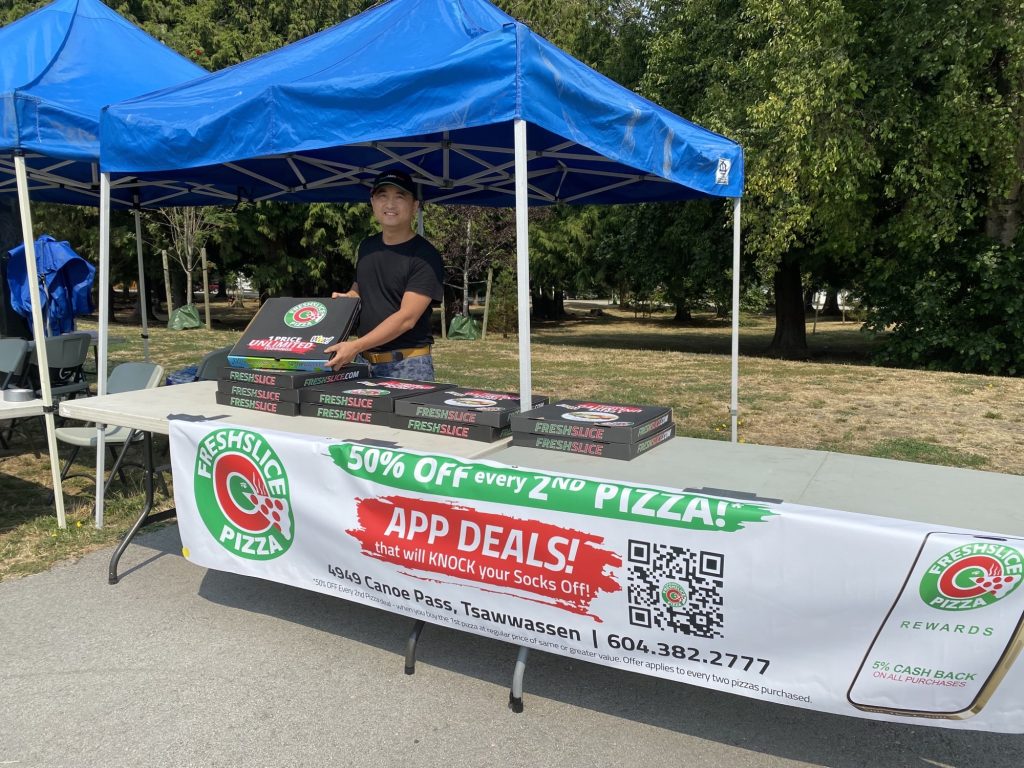 Thank you, Tsawwassen, for being such an amazing community. We're proud to be a part of your vibrant spirit, and we can't wait to serve you more slices of happiness in the future.
Stay tuned for more exciting events and special offers from Freshslice at 4949 Canoe Pass Way in Tsawwassen. We're here to make every slice of life a little more delicious! 🍕❤️
Until next time, keep the good times rolling and the pizza slices coming! 🎉🍕🎉